39 | Pooja Agarwal
Monday, December 9, 2019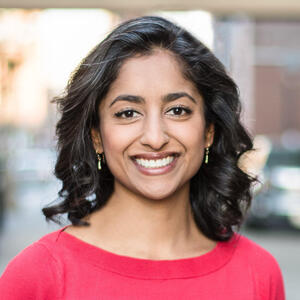 Cognitive scientist and author Pooja K. Agarwal has spent a large portion of her career connecting education research and classroom teaching. For a long time, educators didn't have access to relevant research, but Agarwal and Patrice Bain have co-authored a book—Powerful Teaching: Unleash the Science of Learning—that's bridging that gap. The book is also packed with insights and exercises that will not only help teachers, but anyone who has any interest in learning as well.

Agarwal, a professor at Berklee College of Music, is the founder of RetrievalPractice.org, a research-based resource of teaching strategies used by educators around the world.
During our conversation, Agarwal talked about why the gap between the art of teaching and the science of learning exists (4:00); "purpose and product" in teaching (6:00); the power of "spacing" in the classroom (11:45); the benefits of reading Greg McKeown's book Essentialism (15:45); how musicians can use retrieval practice (20:00); using Google docs and other adventures in coauthoring a book (33:30).
Related Links
Powerful Teaching: Unleash the Science of Learning (more on the book)
Retrieval Practice website and resources