21 | Matt Jenson
Saturday, December 8, 2018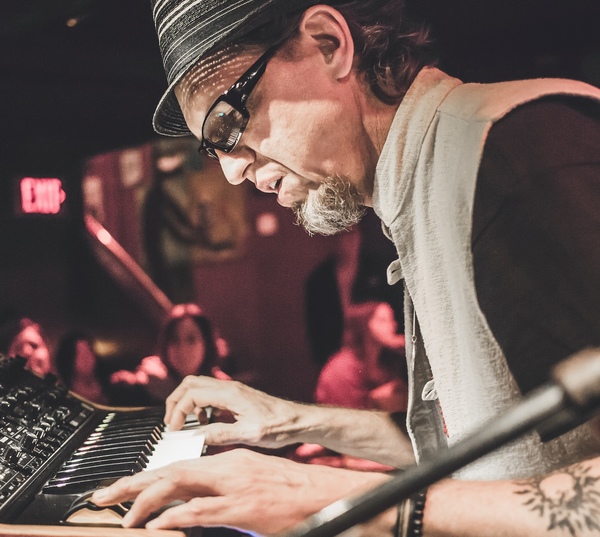 Keyboardist, composer, vocalist, and educator Matt Jenson creates music intended to inform and inspire as much as it entertains. Embedded in everything he does—such as his scholarship and teaching of the work of reggae great Bob Marley—is a goal to address social injustice and connect people through music and activism.
He recently took a short break from his Boston-based life as a bandleader and faculty member at Berklee College of Music to go on a European tour with Groundation. Toward the end of last year Jenson wrote and recorded the theme of this show, a track he calls "Afrobeatfish," but he wrote an alternative at the same time and I'm considering giving that one a try for a while. You'll hear them both in this episode.
During this conversation, Jenson talks about how he prepared for a 2018 tour with Groundation (5:00); teaching the music and life of Bob Marley (19:00); his band Liquid Revolution (26:20); writers and political issues that inspire him (29:00); his construction of—and an excerpt from—Liquid Revolution's "Drop the Line" (34:30); his Art of Reggae educational project, which features Jamaican musicians such as drummer Sly Dunbar and bassist Robbie Shakespeare (37:30); and his ultimate goal in music making (45:00).
Related Links