Rob Hochschild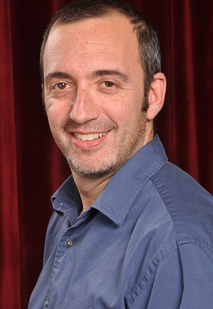 Rob Hochschild has more than three decades of experience in a range of media-related fields, including print and broadcast journalism, digital storytelling, podcasting, web production, and public relations.
Hochschild began his journalism career in the late 1980s as a news reporter for a Massachusetts radio station. After serving as news director of a country music station in Pennsylvania, he worked as a daily print reporter for the same newspaper he delivered as a child growing up in the Philadelphia suburbs. For more than 20 years he worked in higher ed communications, including roles as website editor, podcast host, and director of communications at Berklee College of Music in Boston. He has interviewed public figures ranging from U.S. presidential candidates to Grammy winners such as Willie Nelson, Pat Metheny, Esperanza Spalding, and Jimmy Page.
His nonfiction and journalism has appeared in the Boston Globe, Downbeat, Making Music magazine, and the Portsmouth Herald, among other outlets. He has done on-air radio work for several commercial or public radio outlets, including NPR affiliates WGBH and WBUR. He taught writing in Massachusetts prisons as part of the PEN New England Prison Writing Workshop Program. He co-launched two podcasts for Berklee: Inside Berklee and Sounds of Berklee.
As an associate professor of liberal arts at Berklee, Hochschild teaches courses in writing, literature, and media.